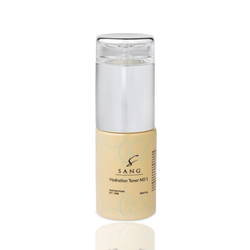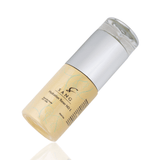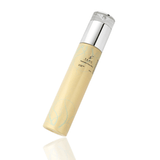 Sang Skin Care
Hydration Toner No 1
NAME: Hydration Toner No 1
Experience the transformative power of Sang Skin Care Collection's Hydration Toner No1 - Acne and Problematic Skin. This spray-on toner is designed to combat acne and inflammation, leaving your skin clear and revitalized.
Just shake the bottle, spray evenly on your face, and lock in moisture by applying your moisturiser while the toner is still moist. Nourish and rejuvenate your skin with natural ingredients, free from harsh chemicals or animal testing.
Directions for Use:
Incorporate into your daily skincare routine or use anytime to rehydrate your skin.
Apply on clean skin before moisturizer/balm or after moisturiser, or even over makeup to maintain skin hydration throughout the day.
Suitable for all skin types, most beneficial for acne and problematic skin
Ideal for use after sun exposure or while traveling by plane or car, providing instant relief to dehydrated skin.
After cleansing your face, shake the bottle gently to ensure proper mixing of ingredients.
Close your eyes and hold the bottle about 6 inches away from your face.
Spray the toner mist evenly across your face and neck.
If using vitamin C serum, apply it now to promote skin radiance, and then follow with Sang Recovery Balm to treat, reduce inflammation, and promote healing of scars.
If not using vitamin C serum, simply apply Sang Recovery Balm directly after the toner to enjoy its full benefits.
Embrace the journey to healthier, happier skin with Sang Skin Care Collection's Hydration Toner No1. Unlock your skin's potential and reveal a radiant, revitalized complex
Ingredients:water, aloe vera, green tea, ginseng, glycerine, niacinamide, ylang ylang essential oil, palmarosa essential oil, atlas cedarwood essential oil, and citricidal.
Reveal Radiance and Renewal: Transform your skincare experience with our "Hydration Toner No. 1." Allow the essence of botanicals and the hydrating power of essential oils to work in harmony, nourishing, replenishing, and soothing your skin. Unveil a radiant, revitalized complexion that reflects your inner beauty. With every application, experience a moment of rejuvenation and self-care, knowing that you are nurturing your skin with natural, nourishing ingredients
Features:
🇦🇺 Proudly Made in Australia
🌿 Committed to 100% Natural Ingredients
💡 Scientifically Formulated
🌟 Offers Optimal Hydration 
⏳ Provides Anti-aging Benefits and promotes healing 
Is this safe for sensitive skin?
Absolutely! Our Recovery Balm is specially formulated with natural ingredients, keeping sensitive skin in mind. It is gentle and should not cause any breakouts or irritation, making it ideal for all skin types, including sensitive skin.
How many uses can I expect from a jar?
Our jars come in two sizes: 30 grams and 50 grams. On average, the 30-gram jar lasts around 1-2 months, while the 50-gram jar lasts around 2-3 months. This estimation is based on using the balm 3-4 times per week.
What are the benefits of The Recovery Balm?
The Recovery Balm offers a range of remarkable benefits. Firstly, it detoxifies and deeply cleanses your skin, ensuring a refreshed and revitalised complexion. Additionally, it helps to tighten pores and effectively eliminates pollutants that your skin encounters daily. The balm's nourishing properties leave your skin feeling soft, smooth, and rejuvenated.
Is your product vegan and cruelty-free?
Yes, absolutely! We take pride in being an ethical and cruelty-free brand. All Sang Skin Care products are vegan and never tested on animals. We are committed to using 100% natural ingredients, ensuring your skincare routine is not only effective but also kind to the planet and its inhabitants.
How soon will I notice results?
The effects of our Recovery Balm are noticeable instantly! From the very first use, you'll experience cleaner and noticeably softer skin. As you continue to incorporate it into your routine, you'll witness enhanced results, as the balm works to improve the overall health and appearance of your skin
Stay tuned for more tutorials and tips on Sang's YouTube channel to enhance your skincare journey and achieve the healthy and beautiful skin you deserve. Subscribe now and never miss out on expert advice and amazing results!