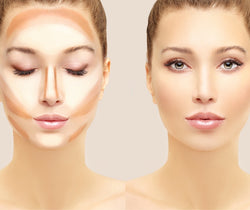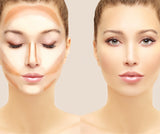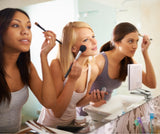 Sang Skin Care
Turn Back Time Online Make-up Workshop
How to apply makeup for anti-ageing in 20 mins that will make you look 5-10 yours younger 
In this workshop Sang will demonstrate as well as instruct each individual on how best apply their makeup to give a more youthful and radiant complexion, everyone will be doing makeup on their own face with Sang giving guidance on how to.
During this workshop, Sang will show you all the simple tricks of the trade to how to look 5- 10 years younger. You will first do half of the face and this will amaze you on what a difference highlighting and contouring makes, but the best of all is once you know this technique it will only take you 10 min for you to get your makeup on in the morning and be looking confident and radiant as you walk out the door.
Get your girlfriends together join us for a fun educational workshop.

Location: Online with Zoom
Date & Time: please check below
Cost: $25
What you will need is:
Foundation, blusher, lipsticks, eyeliners, mascara, brows pencils or powder and any other make- up you have available as well as any makeup brushes that you have.
Additional: make yourself your favourite snacks and drinks to enjoy during the workshop. 
One on one workshop is available at $88 per hour, please send us an email to arrange the time.
sang@sangskincare.com
Is this safe for sensitive skin?
Absolutely! Our Recovery Balm is specially formulated with natural ingredients, keeping sensitive skin in mind. It is gentle and should not cause any breakouts or irritation, making it ideal for all skin types, including sensitive skin.
How many uses can I expect from a jar?
Our jars come in two sizes: 30 grams and 50 grams. On average, the 30-gram jar lasts around 1-2 months, while the 50-gram jar lasts around 2-3 months. This estimation is based on using the balm 3-4 times per week.
What are the benefits of The Recovery Balm?
The Recovery Balm offers a range of remarkable benefits. Firstly, it detoxifies and deeply cleanses your skin, ensuring a refreshed and revitalised complexion. Additionally, it helps to tighten pores and effectively eliminates pollutants that your skin encounters daily. The balm's nourishing properties leave your skin feeling soft, smooth, and rejuvenated.
Is your product vegan and cruelty-free?
Yes, absolutely! We take pride in being an ethical and cruelty-free brand. All Sang Skin Care products are vegan and never tested on animals. We are committed to using 100% natural ingredients, ensuring your skincare routine is not only effective but also kind to the planet and its inhabitants.
How soon will I notice results?
The effects of our Recovery Balm are noticeable instantly! From the very first use, you'll experience cleaner and noticeably softer skin. As you continue to incorporate it into your routine, you'll witness enhanced results, as the balm works to improve the overall health and appearance of your skin
Stay tuned for more tutorials and tips on Sang's YouTube channel to enhance your skincare journey and achieve the healthy and beautiful skin you deserve. Subscribe now and never miss out on expert advice and amazing results!