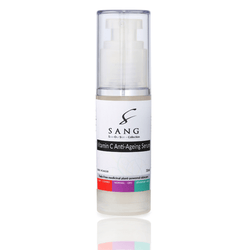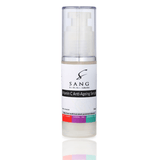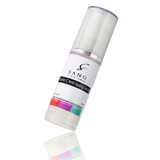 Sang Skin Care
Vitamin C Serum
Revitalise with Vitamin C Serum
Introducing our Vitamin C Serum, a powerful and scientifically-proven anti-ageing elixir designed to combat the signs of ageing. Bursting with essential vitamins and cutting-edge ingredients, this serum is a true game-changer in the quest for youthful skin. Witness the magic of this potent antioxidant as it brightens, hydrates, firms, and improves skin tone and elasticity. Dive deeper into the layers of your skin, restructuring and smoothing its surface with every use.
The Power of Nature's Filler - Hyaluronic Acid and Fruit Extract:
Our Vitamin C Serum combines the rejuvenating effects of Hyaluronic acid and fruit extract, acting as a natural filler to plump and smoothen your skin. Say goodbye to dryness as Jojoba oil forms a breathable barrier, maintaining your skin's moisture balance throughout the day.
The Secret to Youthful Skin - Directions for Use:
For best results, apply a pea-sized amount of serum morning and night to clean skin on your face and neck. Enjoy it as a standalone treatment or as a perfect complement to our Sang Recovery Balm or your preferred moisturizer.
A Fusion of Nature's Goodness - The Ingredients:
In this serum, you'll find a curated blend of Purified Water, Glycerine, Polysorbate 20, Phenoxyethanol, Vitamin C Isopalmitate, Xanthan Gum, Butylene Glycol, Ethylhexylglycerin, Natural Vitamin E, Sodium Hyaluronate, Jojoba Oil, Caprylic/Capric Triglyceride, Vegelane, Lilly Pilly Fruit Extract, Dextran, Kakadu Plum Extract, Citric Acid, Potassium Sorbate, Sodium Benzoate, Lactic Acid, Quandong Fruit Extract, Bearberry Leaf Extract, Trifluoroacetyl Tripeptide-2, Resveratrol, Licorice Root Extract, Bilberry Fruit Extract, Heptapeptide-8, Cranberry Fruit Extract, with some ingredients certified organic.
Unlock the secrets to timeless beauty and indulge in the magic of our Vitamin C Serum. Watch as your skin becomes a glowing testament to the wonders of nature. Elevate your skincare routine and witness the transformative effects for yourself. Experience the rejuvenating power of Sang Skincare's Vitamin C Serum today!
Discover more with Sang Skincare:
In your quest for lasting beauty, explore our treasure trove of knowledge with Sang's enlightening tutorials. Learn the art of DIY lymphatic and anti-ageing facial massage, slow down the ageing process naturally, and embark on the journey of DIY Home Dermabrasion Facial. Elevate your skincare understanding and embrace the path to a radiant, youthful glow with Sang Skincare.
Features:
🇦🇺 Proudly Made in Australia
🌿 Committed to 100% Natural Ingredients
💡 Scientifically Formulated
🌟 Offers Optimal Hydration 
⏳ Provides Anti-aging Benefits and promotes healing 
Is this safe for sensitive skin?
Absolutely! Our Recovery Balm is specially formulated with natural ingredients, keeping sensitive skin in mind. It is gentle and should not cause any breakouts or irritation, making it ideal for all skin types, including sensitive skin.
How many uses can I expect from a jar?
Our jars come in two sizes: 30 grams and 50 grams. On average, the 30-gram jar lasts around 1-2 months, while the 50-gram jar lasts around 2-3 months. This estimation is based on using the balm 3-4 times per week.
What are the benefits of The Recovery Balm?
The Recovery Balm offers a range of remarkable benefits. Firstly, it detoxifies and deeply cleanses your skin, ensuring a refreshed and revitalised complexion. Additionally, it helps to tighten pores and effectively eliminates pollutants that your skin encounters daily. The balm's nourishing properties leave your skin feeling soft, smooth, and rejuvenated.
Is your product vegan and cruelty-free?
Yes, absolutely! We take pride in being an ethical and cruelty-free brand. All Sang Skin Care products are vegan and never tested on animals. We are committed to using 100% natural ingredients, ensuring your skincare routine is not only effective but also kind to the planet and its inhabitants.
How soon will I notice results?
The effects of our Recovery Balm are noticeable instantly! From the very first use, you'll experience cleaner and noticeably softer skin. As you continue to incorporate it into your routine, you'll witness enhanced results, as the balm works to improve the overall health and appearance of your skin
Stay tuned for more tutorials and tips on Sang's YouTube channel to enhance your skincare journey and achieve the healthy and beautiful skin you deserve. Subscribe now and never miss out on expert advice and amazing results!